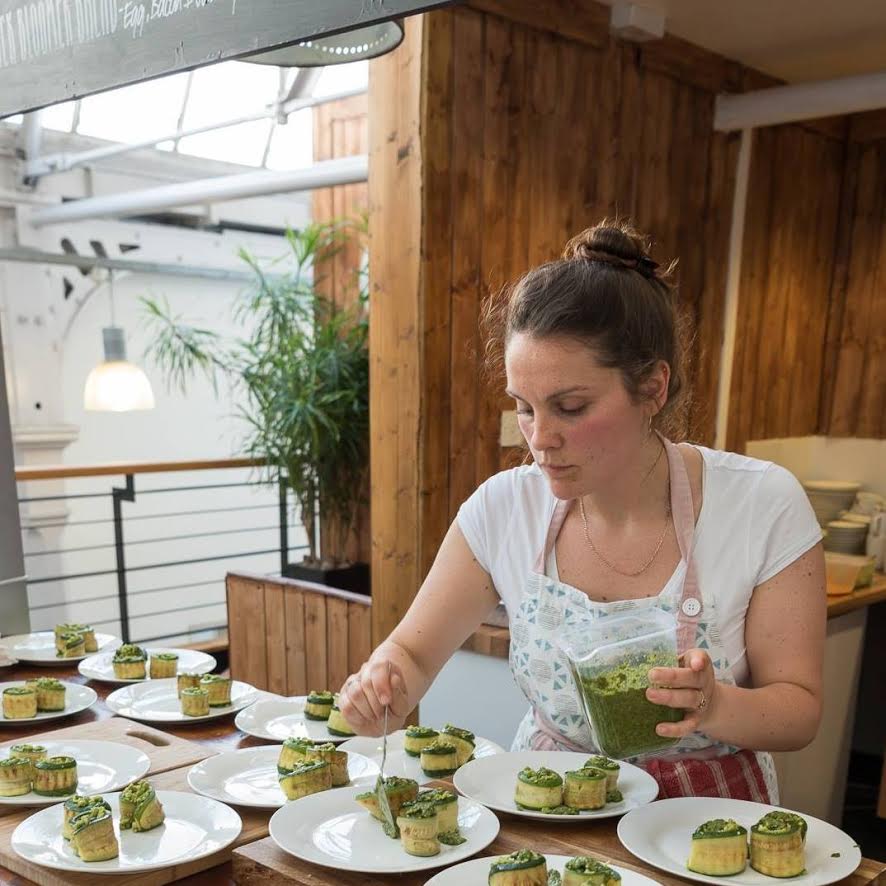 A BRIEF EXPLANATION OF WHAT YOU COOK:
Vegan and vegetarian wholesome, wholefood, nutritional plant based goodness.
HOW LONG HAVE YOU BEEN COOKING AND HOW DID YOU GET STARTED?:
Food has always been a big part of growing up and home life. My father ignited my passion for food, I would watch him cook in awe and anticipation of the meal that was to come. Growing up with an explosion of flavour and home cooked nourishment with every meal, I realised when I went to University that if I wanted to continue to eat good food, I'd better learn how to cook it well! Since then I've ran a cafe and pop up restaurant nights, cooked on yoga retreats, yoga teacher trainings, private dining and Yoga Bowl Events.
WHAT DO YOU PARTICULARLY LOVE ABOUT COOKING & FOOD AND HOW HAS YOUR DISCIPLINE BENEFITED YOU PERSONALLY?:
A passion for good, honest, healthy food really drives a desire to share my cooking with the world. Balanced nutrition, whole food, natural produce and a sustainable practices are key concepts that resonate with me and the food I cook.
WHAT/WHO INSPIRES YOU?:
Positive social change, people working together to create a healthier environment.
WHAT CAN SOMEONE EXPECT FROM YOUR FOOD AND WHAT MIGHT THEY GAIN?:
Seasonal produce, fresh flavours, a nutritious and balanced meal.
WHAT DO YOU LIKE DOING WHEN YOU'RE NOT DOING COOKING?
Spending time with friends and family, BBQs on the beach, picnics in parks, travelling and time in nature.
WHAT'S YOUR FAVOURITE INSPIRING QUOTE?:
"Be the change you want to see in the world."
Join Charlotte for her Summer Escape Workshop with Yin and Yang Yoga on 18th Aug from 2.30pm – 5pm. Book here: https://www.eventbrite.co.uk/e/yoga-bowl-events-summer-escape-tickets-48161351900?aff=efbeventtix
https://www.charlottecooksfood.com/
https://www.facebook.com/charlottecooksfood/
https://www.instagram.com/charlottecooksfood/
https://www.facebook.com/events/2058387304476218/