Unity Yoga Teacher Training (IYN) 200 hrs
A personal and professional journey to share the benefits & depth of inclusive yoga.
The next course starts in September 2024.

What is Unity Yoga Teacher Training?
The Unity Yoga Teacher Training is a level 3 training and recognised by the Independent Yoga Network. It offers an in-depth syllabus, covering the foundations of yoga. You will graduate from the course confident to teach yoga, with a recognised and respected qualification.
The programme was established and is taught by Sevanti, Founder and Director of Unity. Additional respected and renowned teachers share their passion and experience in specific subjects, bringing a diverse range of subjects and approaches to the heart of yoga. The core of meditation and authentic practice runs through all facilitators to deliver a dynamic and fresh framework for each student to blossom as an individual and as a teacher.
Should you wish to experience some Unity Yoga, we have a wonderful 7 day Chakra Yoga course, designed and recorded by Sevanti in 2021, available for download here. You can also try Sevanti's teaching with our compliments, here: Complimentary Heart Chakra Yoga Class (2 hours).
When is the next course?
The next course begins in September 2024 and runs two to four days a month until June 2025. The full timetable is tba.
Come and try Unity Yoga at the BYF in Brighton this July!
If you wish to try the Unity Yoga style, meet the teacher or just simply find out more about the course come and visit us in Brighton. We will be one of the main sponsors at the BYF Saturday 22nd July 2023.
You are welcome to join the morning class with Sevanti and enjoy one hour of Unity Yoga!
Should you wish to practice in a more private environment and visit the venue we can arrange a complimentary yoga class with Sevanti on Friday morning. Please contact us on school@being-in-unity.com to book.
For a more immersive experience you can also join Sevanti's half day retreat experience in our Lewes centre.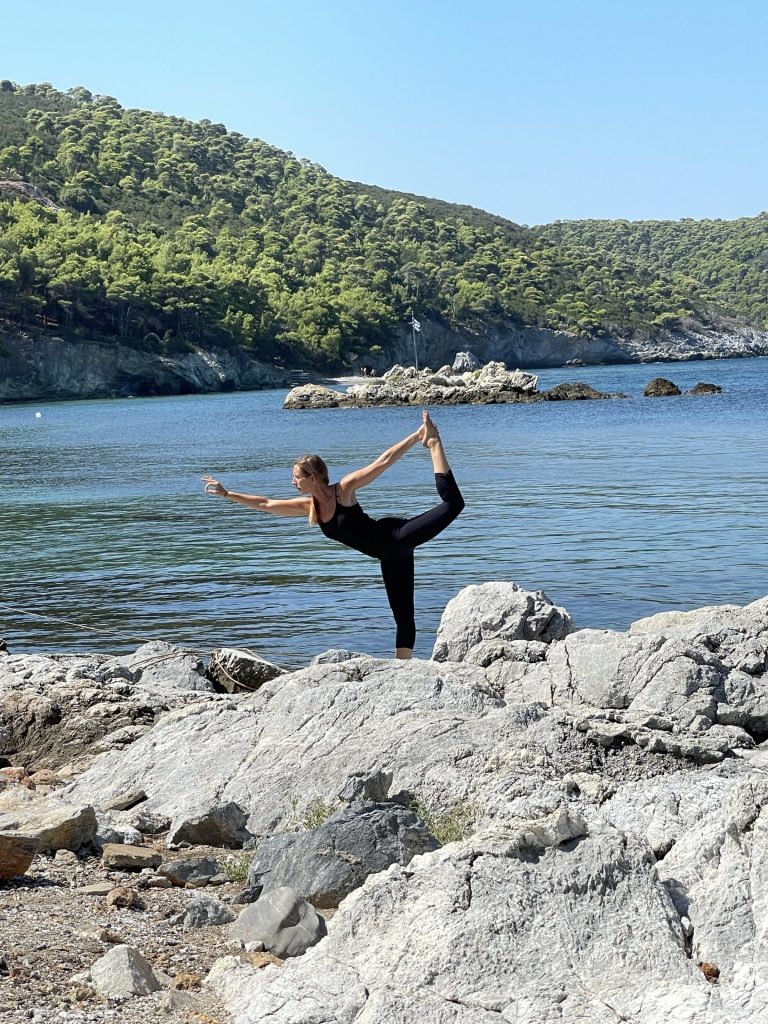 PLEASE NOTE: this video was filmed in 2021. This year's diploma starts in September 2024.
"Unity Yoga has a special place in my heart. I started this course hoping to learn more about how to teach yoga and I left feeling inspired and changed not just as a teacher but in all aspects of my life. Unity Yoga has nurtured my body, my mind and my soul. This 9 months teacher training course feels more like the beginning of a new direction in my life and I can't wait to find out where it will take me. What I love most about this course is how it allows you to let you find out about the teacher you want to be as opposed to following someone else's path that's already laid out for you. It requires you to dig deep and it was more challenging than I could have imagined, but then all things worth doing are. So if you want a true yoga practice I can't recommend this course more. Sevanti is an incredible teacher." – Hilde
The Diploma
A thorough, intensive and enlightening training that will prepare you and guide you through the running and teaching of your own classes.
A nine-month diploma, with over 200 hours of contact tuition, recognised by the IYN.
Monthly long-weekend sessions (2 or 3 days) at the Unity Centre in Lewes: Thursdays 9.30am-5.30pm, Fridays 9.00am-6.00pm and Saturdays 9.30-6.00pm.
50/50 practical & theoretical study.
Set coursework (written assignments, asana charts and a journal)
Teaching 4 months external weekly classes, plus three months of one-to-ones, with written feedback.
A practical exam, anatomy & physiology exam and a written paper set as homework.
Asana, Mudra, Pranayama, Meditation, Kirtan, Ritual, Yantra, Mantra and Sound Healing. A thorough foundation in Yoga, covering a spectrum of subjects, welcoming all styles of yoga.
Understanding Unity Yoga. Day two of each training weekend will include a 90-minute Unity Yoga class with Sevanti.
Unity Partner Yoga™
Specific Anatomy & Physiology sessions lead by A&P lecturers Earle Abrahamson & Chris Swain. Two Anatomy & Physiology classes with Earle 10am-6pm and one day with Chris, from 10am-5pm. Plus one exam (one hour).
Small groups; a maximum of 6 students (this may increase depending on Covid-19 restrictions) to allow a supportive, family-like atmosphere.
Created and run by Sevanti, Founder and Director of the Unity Centre & School, plus visiting respected & renowned teachers offer sessions in specialised areas such as yoga for special needs, pregnancy, less-able-bodied, deaf, elderly & children. Teachers include Ellen Lee, who is the current chair of the Independent Yoga Network.
Supportive teachers.
Beautiful space to learn in.
A fun, awakening and inspiring personal journey.
An excellent, highly regarded professional certificate with the most supportive and authentic body, IYN.
Prerequisites
​The course requirements suggest that you have had a regular yoga practice for at least three years. This means practicing around 3 times per week, including at least one weekly taught class. This guideline is flexible so please call to discuss your experience. Often a strong current passion and commitment to the path may be more worthy than years of a weaker relationship with yoga. Each student is unique.
​A face-to-face or telephone interview will be required before acceptance on the course.
​Students must read the the full terms and conditions and students learning contract. These are in the prospectus, which you can download from this page. We require signed contracts to show that you understand and agree with the terms and conditions, including that if the student chooses to not continue the course the full course fees must still be paid and no monies are refundable.
Plus
​Ongoing support with admin and payment organisation.
​Information regarding bursaries and grants for those on a low income. Please contact Rosie at school@being-in-unity.com
​Teaching manuals downloadable on Dropbox.
​Becoming a member of IYN, with access to information and support.
​A discount on student insurance.
​Graduates are eligible to register with CIMSPA.
​A one-day Emergency First Aid at Work course, accredited by ITC and valid for three years. A valid first aid certificate is required, this is an additional £95.
​The opportunity to teach at Unity with marketing support after the course.
To consider
​Students are required to take four hours of workshops (including as part of a yoga retreat) with Sevanti through the duration of the diploma. This is in addition to the Friday morning yoga classes that Sevanti will teach as part of the training (these classes will also be open to the public).
​As a student, you will be experiencing a powerful group journey together. We honour the yogic principles to create harmony and flow within the group.
​Our values underpin the flavour of the atmosphere that we create at Unity. Please read through these on our Unity Core Values section and feel if this is in harmony with what you are looking for.
In addition to the internal and external assessment, the student is also assessed informally throughout the course in practical application, in addition to theoretical input and general conduct. The student must demonstrate the appropriate personal qualities expected of a yoga teacher during the course in order for them to receive their certificate.
​Students are required to arrive to classes and exams on time and hand in assessments and coursework on time. Download the prospectus for the full Ts & Cs.
​Unity has the right to terminate the students participation on the course. Download the prospectus for the full Ts & Cs.
"Thank you Sevanti for another wonderful course with an amazing group of people. I've learnt so much personally and professionally" – Ali
"What an amazing course, what an amazing teacher! Thanks so much Sevanti, for your authenticity and realness!" – Nathan
What is Unity Yoga?
Unity Yoga is a deep and meditative flow through seated meditation, asana, pranayama and savasana. It is an enquiry into organic, natural movement; moving inwards through focussed awareness to then open outwards into a spectrum of authentic yogic postures with sensitivity and strength.
The heart of this practice is about 'being with oneself', letting go and enjoying the process of unfolding rather than judging or forcing. We establish our practice through the recognition of our miraculous, intelligent body and mind, therefore moving naturally and uniquely to our personal form and personality.
Through this sensitive authenticity we are able to explore a diverse spectrum of asanas with various approaches and dynamics. Meditation, breath, letting go, depth, humility, these are the entry points to a long-term nourishing and inspiring practice. Our style changes as we change, but this diploma is interested in the underlying thread of Yoga, the ability, primarily to connect with our ultimate truth and live our potential of love and joy. The dynamics and content may vary between Unity Yoga Teachers, but the central focus is on the fluidity of natural and authentic movement, relationship with breath and the awareness of our fundamental state of being.
A Unity class usually starts with seated meditation, followed by mantra and pranayama. The body is warmed up before flowing through restorative/flowing/dynamic asanas, weaving through an awakening and cleansing journey through the chakras. The approach is sensitive, attentive and sacred. The body-mind is respected as a whole system, honouring the felt sense of emotions, thoughts and beliefs stored within the physical body. With courage, surrender and lightness we tune in to the intelligence of our system, and the simplicity of letting go of the tension held within the body and mind.
Care is taken to be true to our unique body, enjoying a wide range of possibilities and variations to maintain safe and effective alignment. Moving and still postures are carefully chosen to take each practitioner on a deep but fun journey of awareness. The purpose of a Unity Yoga session is to allow each person time to pause, to listen to the body, mind and emotions and to un-do any accumulated tension. We can then replace tension with an open heart, spaciousness, positivity and trust.
Yoga brings awareness to all parts of ourselves, inspiring balance and clarity and ultimately a greater connection with our higher self, and all that surrounds us. Swami Satchidananda (Founder of Integral Yoga) said "(Yoga) is a flexible combination of specific methods designed to develop every aspect of the individual; physical, emotional, intellectual & spiritual. It is a scientific system which integrates the various branches of Yoga in order to bring about a complete & harmonious development of the individual".
"It has been an amazing journey, which has had a profound effect on me and my life, I am so glad I found you and your course." – Sophie
"This course has been life changing! :-)" – Carla
Unity Yoga Teacher Training Sessions
SESSIONS IN MONTHS 1–9
Two-three days per month. The info below is for the 2022-2023 course and can act as an example for the 2024 training. Exact dates tba.
​​Session 1: Thursday 29 September – Saturday 1 October 2022
​​​​Session 2: Thursday 10 November – Saturday 12 November
​​Session 3: Thursday 8 December & Friday 9 December
​​Session 4: Thursday 12 January – Saturday 14 January 2023 (Note first aid course date: see below)
​​Session 5: Thursday 9 February – Saturday 11 February
​​Session 6: Thursday 9 March – Saturday 11 March
Session 7: Thursday 27 April, Friday 28 & Saturday 29th April
Session 8: Thursday 1 June & Friday 2 June
SESSION TIMES
Thursdays: 9.30am–6.00pm
Fridays: 9am–6pm
Saturdays: 10am–6pm
So that we can start and finish on time, and everyone has the full benefit of these hours, please always arrive 10 minutes early and be prepared to leave 10 minutes later than the finish time.
ASSESSMENT (MONTH 9)
​​Coursework deadline: e.g. June 2024
​​Practical exams: e.g. 30th June & 1st July
Anatomy & Physiology dates
2024 dates tba. See the dates below for a guide based on the previous course.
A&P session 1: Sunday 29 January 2023, 9.30am-5.30pm – with Earle Abrahamson
A&P session 2: Sunday 26 February, 9.30am-5.30pm – with Earle Abrahamson
A&P session 3: Saturday, 18 March, 10am-5pm – with Earle Abrahamson
A&P session 4: Sunday, 23rd April, 1.30pm-5.30pm – with Chris Swain
A&P exam: 8.30am-9.30am – 12 May 2023
First Aid Course
2024 dates tba. As a guide, 25th February 10.30am-6.00pm.
Cost & Payment Plan
2024 Costs tba. Please see the costs below as a general guide based on the last course.
Option 1
Discounted price of £3345 if payment received in full by 1st September 2022.
£550 deposit (non-refundable after 14-days of payment or after 1st September 2022)
The remaining balance of £2795 due by 28th September 2022
This can still be paid by instalments, but the full fee must be paid by the start of the diploma
To agree a payment plan  for this option please contact us here
Option 2
Full price of £3495 if paid after the course start date
Students have the option to pay in instalments after the start of the diploma
We require a fee of £1095.oo (which includes a deposit of £550 which is non-refundable after 14-days of payment or after 1st September 2022)
Six monthly instalments of £400.00 follow. To be paid on the following dates:

1st October 2022
1st November 2022
1st December 2022
1st January 2023
1st February 2023
1st March 2023
If the student chooses not to continue the course, the full course fees must still be paid and no monies are refundable. 
Unity School is now proud to announce that we had available 3 bursaries for the 2022/2023 Yoga Teacher Training course. We were able to provide grants if you fit in any of the following categories:
Low income
Domestic violence or abuse
BAME
More info to come regarding the available Unity bursaries for the 2024 training. Please contact us to find out more.
Grants & Bursaries
If you would like to learn more about the different grants and bursaries we recommend visiting the links below:
Princes Trust – Offers up to £500 for those aged up to 30 who are not employed. Find out more
Al Mizan Charitable Trust – Offers up to £500 for people to access training who would be in hardship – e.g single mothers. Find out more
The Thomas Wall Trust – Up to £1000 to help people offer vocational courses – prioritise those who have faced hardship. Find out more
Please contact school@being-in-unity.com if you would like to find out about the Unity Bursary or if you have any questions.
First Aid is an additional £95 (required unless valid First Aid certificate is already held).
PLEASE NOTE: A minimum of 8 students are required to run this course, a full refund will be given if you book and this is not fulfilled
To register your interest for a place on the Unity Yoga Teacher Training 2024, please contact school@being-in-unity.com.
Once we have received confirmation that you would like to join we will contact you to arrange a telephone or face-to-face interview with Sevanti. You will then be asked to complete the booking forms and contracts and pay the deposit to secure your place.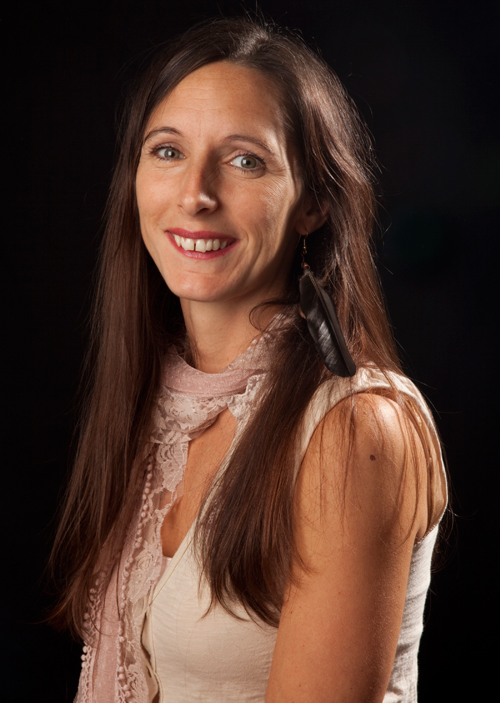 Sevanti
Unity Yoga Creator & Teacher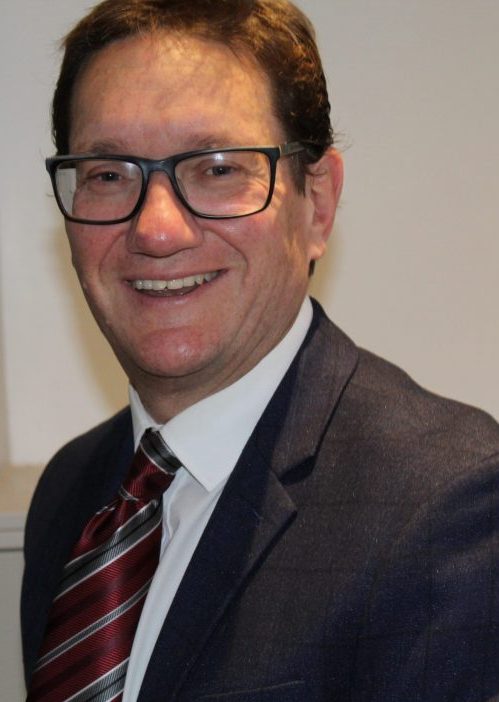 Earle Abrahamson
Anatomy, Physiology & Pathology Tutor
Chris Swain
Anatomy & Physiology Teacher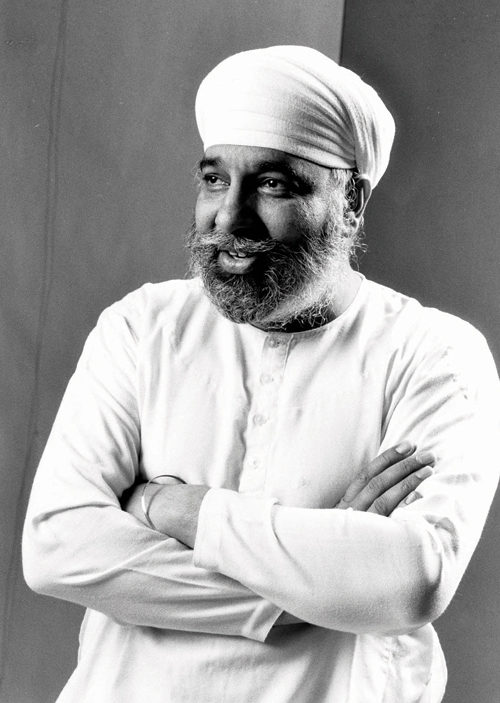 Amarjeet Bhamra
Assisting Tutor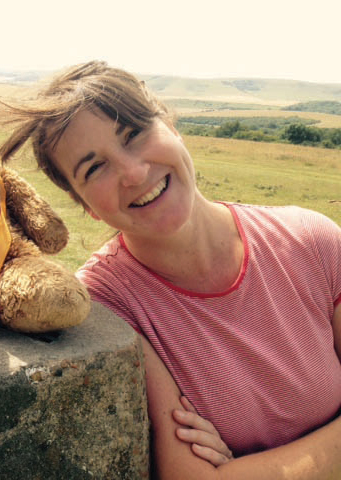 Amber Ward
Assisting Tutor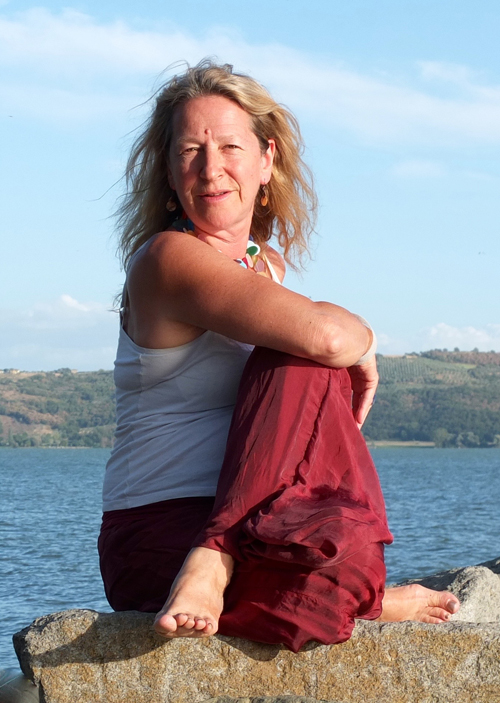 Cathy Stanton
Assisting Tutor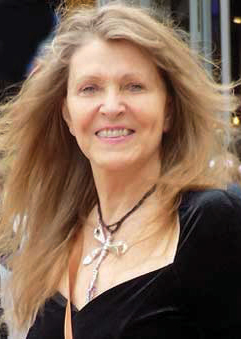 Kathryn Varley
Assisting Tutor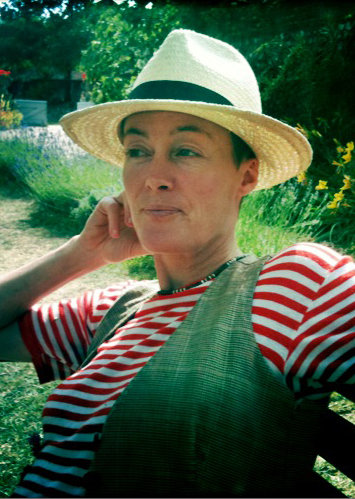 Lex Titterington
Assisting Tutor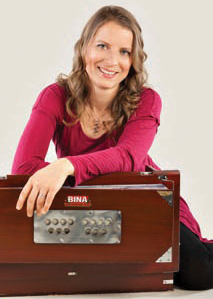 Narayani Baker
Assisting Tutor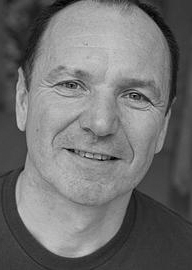 Paul Collins
Assisting Tutor
Is an interview required to be accepted onto the diploma?

Yes. This will be possible by telephone.

Who will conduct the interview?

Sevanti

Will I need to pay a deposit?

Yes.

How much will the deposit cost?

£550

Can I spread the cost of the diploma?

Yes, but the students will receive a discounted price if they pay the full fee before the start of the diploma. See our

payment options

or contact Rosie, the Unity School Manager to discuss payment options.

Are there grants/bursaries available for the Yoga Teacher Training?

Do I need to take part in the Anatomy & Pathology classes if I already have a certificate?

It is mandatory for students to study the A&P for the Unity Yoga Teacher Training (IYN).

Is accommodation included in the price?

No.

Is there accommodation?

Yes, but at the Brighton studio only. Students can stay at the studio. There is a bathroom, kitchenette, bed, garden, towels and bedding. For students the studio is £25 per night, if the student brings their own bedding, or £35 if Unity provides the bedding. If you are happy to share with other students then cost can be split.

Will I have to fill out a medical form for the diploma?

Yes.
What if I don't have a doctor?

We are happy for you to give this form to a nutritionist, holistic doctor or yoga tutor that meets with you on a regular basis.

Is the medical form important?

Yes, we need this to ensure that our students are physically and mentally stable in order to complete the diploma.

Is there coursework?

Yes, this may build to a minimum of 8 hours per week.

If I can't make every date can I reschedule?

Yes, but this will be an extra fee as stipulated in the prospectus. Often a catch up session will be mandatory in order to thoroughly understand the course material.

If I miss a class due to illness or unforeseen circumstances will I need to pay to retake the class?

Yes, in most cases. Unity will offer as much flexibility as possible, and will aim to support the student as best as we can.

If I fail the exam will I need to pay a fee to retake the exam?

Yes.

I already have a First Aid certificate, do I still need to take the First Aid course at Unity?

It is required that you have a valid (taken within the past 3 years) 'First Aid in the workplace' certificate. If you already have this and it is valid then you do not need to take the First Aid course with us.

If I do take the First Aid course at Unity is this is included in the total fee?

No, this is an additional £95.

Is there parking near the studio and is it free?

There is free parking on Bear Road, which is about a 15-minute walk from the studio. There is pay & display parking nearby.

Do I need to bring lunch?

Yes or you can pop to one of the shops or cafes along Lewes Road.
"Things I have liked the most – The loving, kind & supportive teacher & class, the variety of topics covered and the variety of visiting teachers, Nariani's voice workshop was the most incredible experience, a beautiful, comfortable studio & fully equipped and that we have to set up our own classes". – Victoria