Floatation Suite
Float effortlessly in our spacious pool of lovely warm water and Epsom salts. Relax completely, enjoy the health benefits and relieve stresses, aches and pains.

NEW: we have recently upgraded our unique floatation therapy suite to make floats more comfortable and more environmentally friendly. The experience of floating is improved and, thanks to the saved energy, we've also been able to reduce our prices.
What is floating?
Floating is simply lying still in warm, body temperature water, with your head on a pillow or the water. A high concentration of Epsom salts means you float effortlessly, about a third of your body above the water line. The room is bathed in candlelight or soft, coloured lighting and most people listen to tranquil music or meditations.
It's as near as you can get to experiencing zero gravity on Earth in a state of deep relaxation.
Floating provides peace and tranquillity. It shields you from the normal sensory demands on your vision, hearing and touch, and from the usual constant pull of gravity on your organs, muscles and joints, with wonderful physical and mental health benefits. An hour of floatation can be magic. A series of regular floats can have a much deeper effect that lasts long after the end of the programme.
What happens in a float session?
After undressing and showering, you step into a fibreglass pool containing 26cm deep, skin temperature water (heated constantly) and 300 kgs of Epsom salts which nourish and soften your skin without wrinkling it like sea salt does. The high concentration of salts allows your body to float effortlessly. You simply sit down and slowly lie back until your head is either touching the pillow (if you choose to use one) or the water. As you lie back, your body gradually lifts to the water's surface.
How do I float?
You don't actually 'do' anything in the pool. The Epsom salt ensures your buoyancy, with no effort from you. For a wonderful, tranquil hour, you just let your mind wander as your body enjoys the experience and the benefits.
Sharing
Unlike flotation tanks, our pool is open and spacious. It is a double-width pool which you may enjoy alone or with plenty of room for two to share, whether your companion is a partner, friend, relative or carer.
Accessibility
The pool is on the ground floor, close to our wide, wheelchair-friendly, step-free entrance leading from our disabled parking space. As it's a double-width pool, there's ample room for a carer if you need a little extra support in the pool. We also have an adult changing bed, should you require these. Please just call us and let us know how we can tailor your visit to your specific needs. And do please tell us if you need us to reserve the disabled parking space, as we cannot otherwise ensure its availability.
"Very friendly, relaxed atmosphere, beautiful building. Had a gorgeous flotation session. Big, open flotation pool, lovely warm room with a high ceiling, all spotlessly clean. Highly recommended." Rachelle Metcalfe

(thank you, Rachelle)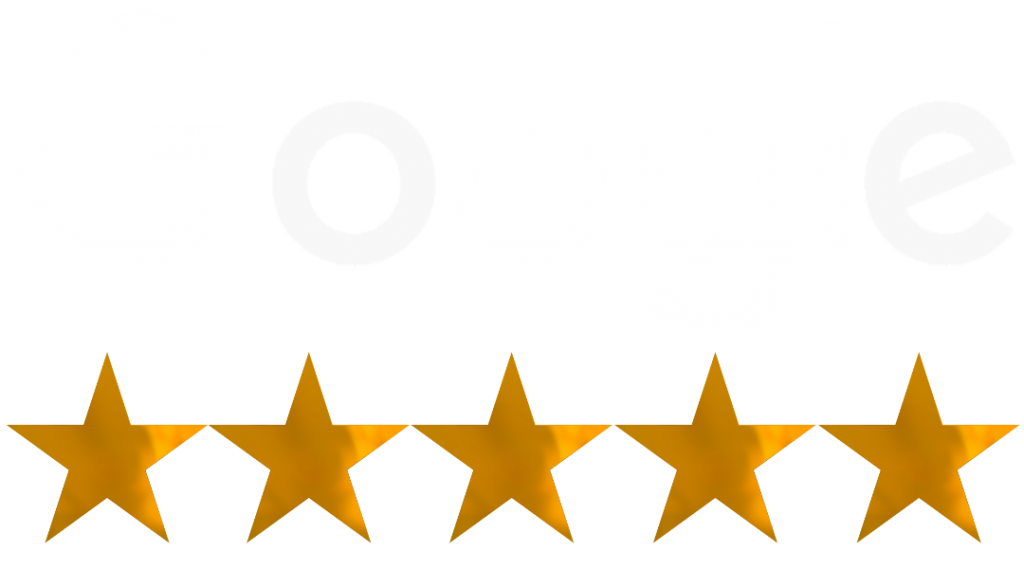 Benefits of floating
Floating in a pool of warm water into which the Epsom salts have been dissolved, allows your body to totally relax. As every muscle in your body is 100% relieved from all tension, you can quickly go into a state of deep relaxation.
Floating has many benefits: it relieves stress, nervousness, anxiety, jet lag, insomnia and muscular aches and pains.
There are many medical conditions which have been shown to benefit from floatation therapy such as anxiety, depression, complete physical & mental de-stressing, relieves aches & pains, deep muscular relaxation and arthritis, back pain, pre-menstrual tension, post natal depression, asthma, migraine headaches, multiple sclerosis, cardiovascular conditions, osteoporosis and synovitis to name a few.
You will feel the benefits for a few days after your float session. However, most people can only fully appreciate all the benefits of floating after having experienced 3 float sessions and so encourage all first time floaters to try floating at least 3 times.
A float session is a deeply meditative experience particularly before a massage or after a yoga class.
The science behind floatation
We recently conducted a thorough study (science researchers call it a literature review) of the scientific evidence for the health benefits of floatation, centred on mainstream, published, peer-reviewed research studies. The work conclusively demonstrates the significant benefits offered by floatation therapy in managing or alleviating conditions including anxiety and depression, stress, pain (particularly stress-related muscular pain), hypertension and chronic tension headaches. It reduces blood pressure and levels of stress-related hormones and offers improved sleep (and improved ease in falling asleep) and heightened feelings of optimism, serenity, relaxation and wellbeing, with increased energy and performance.
Floatation can also play a significant part in the care, symptom management and rehabilitation of Long Covid patients.
If you'd like to read it, our study is here, as a PDF.
"This was an amazing therapeutic experience. I felt I experienced something entirely new, a way and level of relaxation that is rare. Being held by water was womblike and other worldly. It felt like a detox for my skin too. Lovely space." Kirat R (thank you, Kirat)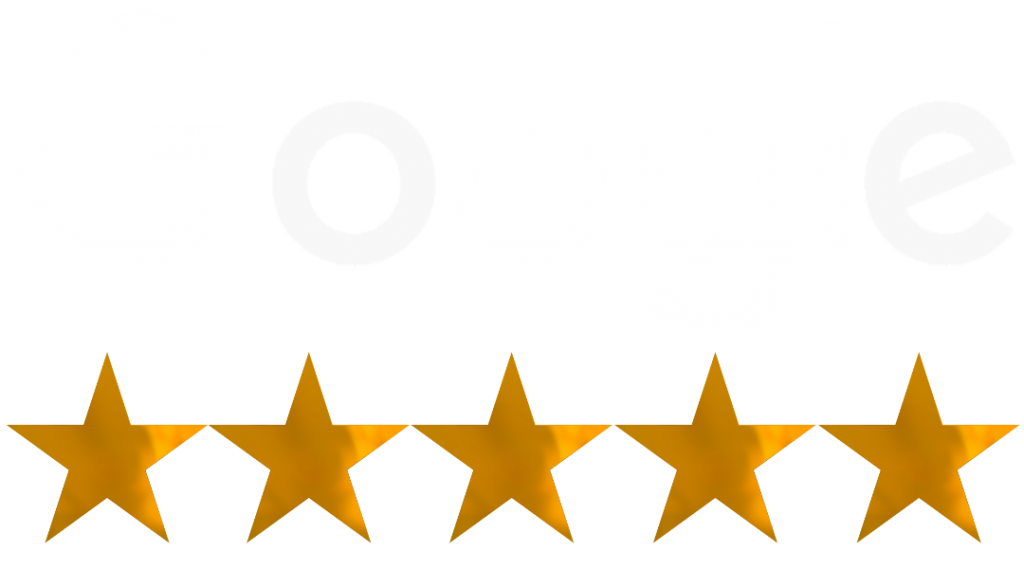 Booking a floatation experience
All floats are in our lovely, open (no cover) and spacious double-width float pool. Our 75 minute sessions give you plenty of time to relax and rejuvenate.
You can book a float session for one (with the suite to yourself) or for two together (perhaps you're a couple, two friends, relatives, parent and child or an individual with a carer)*, with plenty of room in the pool for both.
And because our pool is now not only more comfortable but more energy efficient, following our recent improvements, we've chosen to pass on the benefit in the form of these permanently reduced prices.
Float session for one – £60 now £55
Float session for two – £80 now £70
Each float session provides a full 60 minutes for your floatation plus 15 minutes for showering, changing and unwinding in our beautiful, bespoke floatation therapy suite.
Towels
For your own comfort and the sake of the environment, please bring your own towel to use after your shower.
Age
Minimum age is 12. 12–16-year-olds must be accompanied by their legally responsible parent or guardian.
Makeup, hair and tanning products
Please never enter the pool wearing makeup or any products capable of colouring or tainting the pool water, including non-permanent or recently applied hair colouring or tints, or tanning products. It's best to arrive without makeup on, rather than try to clean it off in the floatation suite. This is important as any of these products can contaminate the water, requiring the pool to be closed, drained, cleaned and refilled: an expensive, time-consuming process that can cost up to £1,000!
Alcohol or drugs
You should never use the floatation pool under the influence of alcohol or drugs with a sedative effect.
Float+sauna duo
A perfect pair
A private session in our wonderful, open floatation pool (75 minute session)
followed by
A private session, just for you, in our infrared sauna (45 minute session)
Buy your float+sauna package:
Float+sauna for two people together: £99

now £85
Float+sauna for one person: £75

now £65
After purchase, please contact us on 01273 778400 (or pop in if you prefer) to arrange the day and time of your experience.
Important: please scroll up for essential information about towels, age, make, hair and tanning products, and drugs and alcohol.
More spa experience packages
Fancy a massage, facial or sauna after your float? Booking them together as a package can provide a wonderfully deep and lasting experience, and save a little money. We have a wide range of packages, from two hours to full spa days, to be enjoyed together or solo.
Concessions
Concessionary pass holders can receive a number of benefits at The Unity Centre, including concessionary floatation prices.
Float session for one – £54 now £49.50
Float session for two – £72 now £63
Frequently asked questions
Epsom Salts – what are they?

Epsom Salts are also known as Magnesium Sulfate. It's a chemical compound made up of magnesium, sulfur and oxygen. When Epsom salts are dissolved in water, they release magnesium and sulfate ions. Health benefits include soothing muscle aches, and reducing inflammation. The water softens and replenishes your skin (without wrinkling it like sea salt does!), and helps to counteract magnesium deficiency that many people have due to depleted magnesium levels. We use 300kgs of Epsom salts with 26cm of warm water.

How hygienic is it?

Nothing harmful can survive within the float pool due to the very high saline content of the water. In addition to this, the water in the float pool is automatically filtered.

Do I need to wear anything?

Yes, you do! We recommend wearing swimwear.

Is there a risk of drowning?

The high buoyancy of the water makes it impossible for you to sink beneath the surface of the water.

However, you must not use the pool if you are under the influence of alcohol or drugs with a sedative effect.

Is it OK to go to sleep?

Yes ! Many find that it is so relaxing that they fall asleep (1 hours sleep in the float pool is like 2-3 hours sleep in a bed as there is no pressure on any part of your body).

Will I feel claustrophobic?

No, this is an OPEN floatation pool.

What can I expect from the experience?

It's a totally personal experience, it's the closest thing you can get to zero gravity, and as such people use the float pool for total relaxation. Not one of your muscles is being used whilst you are effortlessly floating, you lay on your back with your head partially submerged (ear plugs are worn), your face does not become submerged. If this is your first time you may take a few minutes to find your most comfortable position, some find that having arms by their sides, or out in a T shape or hands behind the neck, take a few moments to find yours! The water is heated to body temperature and the room is kept an an ambient temperature so you wont get cold. The total float time is one hour. Many people find longer term benefits by regularly floating.

Can I float with a partner or carer?

Yes! Our float tank is big enough for two people to float comfortably at the same time. It's ideal to share with a partner or friend – or, for those of us who need an extra hand, you are welcome to come with a carer.

Please also see Is there a minimum age?

Can I wear contact lenses?

We recommend that you remove your contact lenses (be sure to bring a fresh pair for afterwards!) If you do get any of the salty water in your eyes we have a fresh water spray to use to spray onto your eyes.
What are the dos and don'ts? (Essential reading!)

DON'T enter the floatation pool wearing any products capable of colouring or tainting the pool water*, such as

makeup (it's best to arrive without wearing makeup, rather than planning to take it off thoroughly in the floatation suite)
non-permanent or recent hair colouring or tints
tanning products

DON'T use the pool under the influence of alcohol or drugs with a sedative effect. This is for your safety.
DON'T shave just before floating as cuts and scrapes can sting in the pool (by the way, if you do have any small cuts you can cover them with a small waterproof bandage or with some Vaseline to help prevent stinging)
DO use the shower before entering the pool
DO use the bathroom before getting in (you don't want to be distracted by a toilet break!)

* People wearing such products may contaminate the pool water, which can require the pool to be closed for some time to be drained and cleaned, with filters to be cleaned or replaced and water and salts to be replaced, at a cost of up to £1,000. Clients are asked to sign a form, undertaking not to enter the pool while wearing such products.

Is there a minimum age?

Yes. For health and safety reasons, children must be 12 or over to use the float pool (no under-12s) and those aged 12–16 must be accompanied by their legally responsible parent or guardian.

How will I know when my float is ending?

You will hear a chime which signals the end of your floatation session, so you don't have to worry about how long or short a time you have been floating. Please be mindful as you move from laying down to sitting up and slowly standing, you have just had an hour of total relaxation and zero gravity so be kind to your body as you become more 'aware'.

What is included in the float? What do I need to bring with me?

For your personal safety during the pandemic, we don't supply towels*, so please bring your own., as well as your swimwear, swimming cap (if you wish to use one) and any personal toiletries.

For those who wear makeup, we advise that you arrive without makeup on, as you will need to remove it thoroughly (please see Dos and don'ts). If you cannot avoid arriving in makeup, please remember to bring what you need to remove it completely.

We do have shampoo and body wash in non-touch infrared soap dispensers, and single-use disposable ear plugs, should you want to use them. We also have reusable ear plugs for sale in the Centre.

I'm disabled, can I use the Float Pool?

In many cases, yes. We ask that you please bring your carer with you if you are in need of one to assist you. Please consult with your doctor before booking a float to make sure you get the OK, and please call the Unity Spa Manager to make sure we understand any physical challenges that you are managing so that we can make sure we have all the correct safety measures taken care of for you.

I'm pregnant, can I use the float pool?

We don't recommend floating until 12 weeks of gestation but, after that, yes you can. If you are heavily pregnant you will most likely benefit more than any one else! The discomfort of lying on a bed during the latter part of pregnancy is to the gravitational strain placed on the body: you can escape that strain by floating effortlessly.

I'm menstruating, can I use the Float Pool?

Yes, please follow the same process you would for swimming.

Can I float with epilepsy?

If you are living with epilepsy (or you have experiences of epilepsy) that is not under control by medication, we do not advise using the float pool on your own. We recommend that you should be accompanied (eg by a partner or friend). This is for your safety in the water.

When should I arrive?

Please arrive 15 minutes before your appointment so that we can explain everything thoroughly.