Lewes Artwave 2023
The Unity Centre is proud to be part of Lewes Artwave 2023 with our exhibition 'Walking through Walls' and as a 2023 sponsor

'Walking through Walls'
Open on Sundays
3 September, 12–5pm
10 September, 2–6pm
17 September, 12–5pm
Curated by Anna Fraser
Eight artists in four rooms
Live and participatory on Sunday 17 September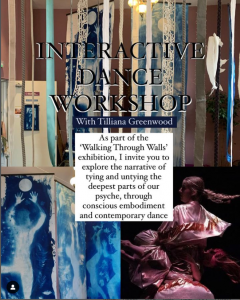 3.30–4.45pm
Contemporary dance and art workshop with dancer Tilliana Greenwood and artist Catherine Greenwood.
More info: tillianas.banana.rama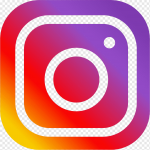 A free drop-in workshop for all all levels of ability. No experience necessary.
A workshop to listen to your own body and respond to the music and art in the Walking Through Walls exhibition at the Unity Centre. An opportunity to express yourself with movement. Artist Catherine Greenwood will provide  artistic guidance and reflection.
Wear loose comfortable clothing.
Bring a water bottle if needed.
Participation at your own risk.
Live and participatory on Sunday 3 September
1.00-2.30pm
Alison David leads Make Your Mantra. This is a free voice workshop (Sycamore)
Join singer and musical medicine woman Alison David in a workshop to create your own personal mantra while Anna Fraser paints a live watercolour response. Have the opportunity for your mantra be part of an audio installation for the rest of the festival.
You're welcome to enjoy the full experience or just drop in for a while.
3.00-3.15pm
Maya Donne – dance (Sycamore)
Throughout the day
Hannah Thompson will be offering live drawing (Silver Birch)
and
Anna Fraser invites you to participate in Undone – live community artwork (Sycamore)
Visitors are invited to tie a knot in lengths of hanging fabric, to represent a personal struggle or difficulty, in their life, in themselves. A prayer, an ask, a hope. Like notes left in the Wailing Wall or candles lit in church. People are also invited to untie someone else's knot, someone they may never meet, whose problem they may never know. Quiet gestures of compassion and healing. Untying each other's knots, just as we do in community.…Together we come undone.

     2–17 September 2023
Running since 1993 and now celebrating its 30th birthday, Artwave gives art lovers the chance to discover new work, meet artists and makers, and buy directly from them. Follow the trails around Lewes, Seaford, Newhaven & Peacehaven and the surrounding villages this September and see work by more than a thousand creatives.
The Unity Centre is proud to be a main support of Artwave and sponsor of the Lewes trail and map.
You can browse the Lewes trail or see the whole guide online, or pick up your free printed guide from The Unity Centre or Lewes and Seaford Tourist Information Centres. When you have chosen which exhibitions you want to see, don't forget to check when they are open and what facilities they offer. All exhibitions are free to visit!