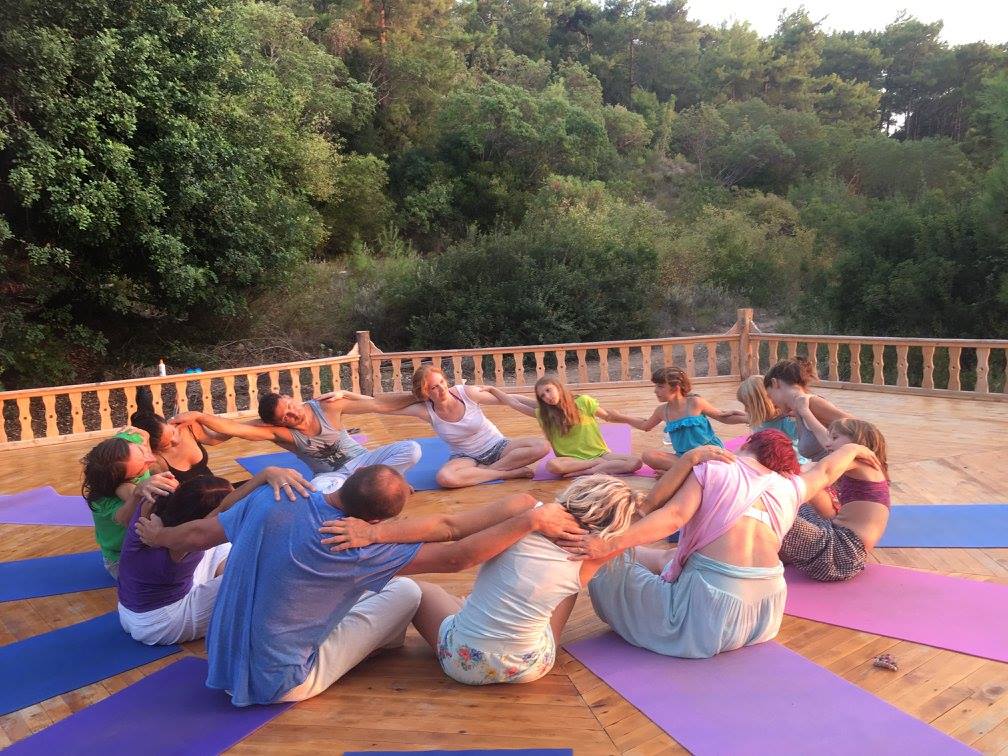 If you've experienced a severe and long-term illness such as multiple sclerosis, Parkinson's disease, or stroke, then it goes without saying you'll suffer a physical, emotional and mental loss.
You feel you're in a never-ending battle. Physically you're forced to accept:
Loss of freedom and independenceA new way of livingPossible pain and other challenges such as insomnia
Not to mention the mental and emotional effects, including:
Loss of self-esteem and confidenceFrustration at having to rely on others for help with the simplest of tasksLonelinessLoss of identityA feeling of not being understood
Elsewhere, if you suddenly find yourself in a position as a carer, you'll discover the increased workload exhausting. And at the same time, you'll realise it's difficult to relax and take care of yourself.
But I can assure you; there's light on the horizon.
It was when I had to care for my father after a stroke and my mother through terminal cancer; I realised the significant, therapeutic value of my many year's yoga practice and teaching.
Also, how this mind, body and spirit practice helps people to live through a physical and emotional crisis.
Working with bodywork practitioners, counsellors and arts therapists have taught me that art/music/dance therapy complements yoga, as it helps people who find it difficult to express thoughts and feelings verbally.
So what makes yoga and the arts therapies so unique?
Yoga and the arts therapies complement established medical care and exercise programmes.
Even if yoga and the arts therapies cannot 'fix' a disability, they can empower you to feel better, physically, mentally and emotionally.
The definition of the word 'yoga' is 'union' or 'connection'. On its own, yoga aims to unite the body, mind and spirit.
Beyond that, anyone can practise yoga, regardless of limitations, ability or physical/learning differences.
And the best thing about yoga and the arts therapies? First off, they introduce you to new ways of connecting with others and receiving kind and professional support.
Better still, they help you to enjoy life once again, and feel more 'yourself'.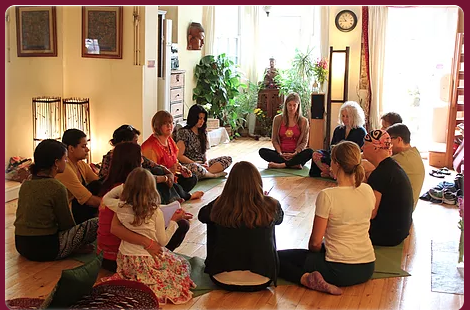 How yoga and the arts therapies work:
Yoga as a therapy: Helps us be present, through the breath, meditation and natural movement. Yoga helps us to surrender, to ease the body, mind and emotional self of unnecessary strain. Yoga is so much more than physical postures. When taught correctly, it is an invitation into a more centred, harmonious and peaceful sense of self.
Physical postures: When you sit or stand for long periods of time in one position, your body becomes stiff. Yoga postures ease stiffness, build strength and flexibility and help with balance and coordination. Teachers can adapt poses with various bolsters, blocks, belts, blankets and cushions, as needed. Whatever disability/injury your body is forced to contend with, you'll feel comfortable and confident to challenge yourself while 'letting go' and finding deep rest.
And if you're a carer, yoga postures help relieve aches and stiff muscles caused by lifting, supporting or pushing wheelchairs. More importantly, they give you the time you need to assess and respond to personal inner strain that results from this supportive role.
Breathwork: You can relax the nervous system with deep breathing. Yoga as a therapy teaches you how to move your body in tandem with the natural breath. Some of the many benefits of breathwork include lowering of blood pressure and calming of nerves. Yoga taps into the 'parasympathetic (rest and digest) nervous system'. More powerful than we imagine, 'proper' rest allows for healing and rejuvenation of your internal systems, mind and emotions.
Meditation: Quietens the mind by softening, centring and drawing your awareness inwards. Meditation puts you in tune with your needs so that you're able to respond to life with more sensitivity and care. In a more grounded place, you can deal with physical and emotional stress.
Music therapy for injury, illness or disability: If you have dementia, music therapy stimulates long forgotten memories. Moreover, gives you an enjoyable means of communication. At the same time, soothes your mind and is playful and fun!
Arts therapy: Includes arts and crafts stroke clubs, dance movement therapy, drama therapy and music therapy. Here you can meet other survivors and their families. And have the opportunity to express your feelings without using words. As a result, you'll be able to come to terms with painful emotions, get a sense of recognition and understanding from others and feel more at ease.
In short, yoga and the arts therapies combine expression and quiet contemplation to help you to listen to how your body feels and accept it for what it is.
By taking part in yoga and the arts therapies, you'll feel physically, mentally and emotionally better. And you'll achieve a sense of peace and belonging.
If you're living in Lewes, East Sussex and the surrounding areas, where can people with disabilities access yoga and the arts therapies?
Lewes District Council awarded the lease of the former Turkish Baths to a yoga and the arts community enterprise.
The team behind the enterprise plan to equip the centre with hoists and specialist equipment so that people with disabilities can enjoy the full benefits of yoga and the arts therapies.
Everyone is welcome, regardless of background, age, belief, financial status, physical or learning ability.
Providing a relaxing and enjoyable place for people with living with long-term illness and disabilities to reduce anxiety and stress, and feel more comfortable and better about themselves is just one of the social and community benefits Unity Lewes aims to deliver.
Are you willing to support the Unity Lewes project? We're crowdfunding on Chuffed.