We are less than a week into our crowdfunding campaign for Unity Centre Lewes; Yoga, Wellbeing and The Arts and it's a very positive start!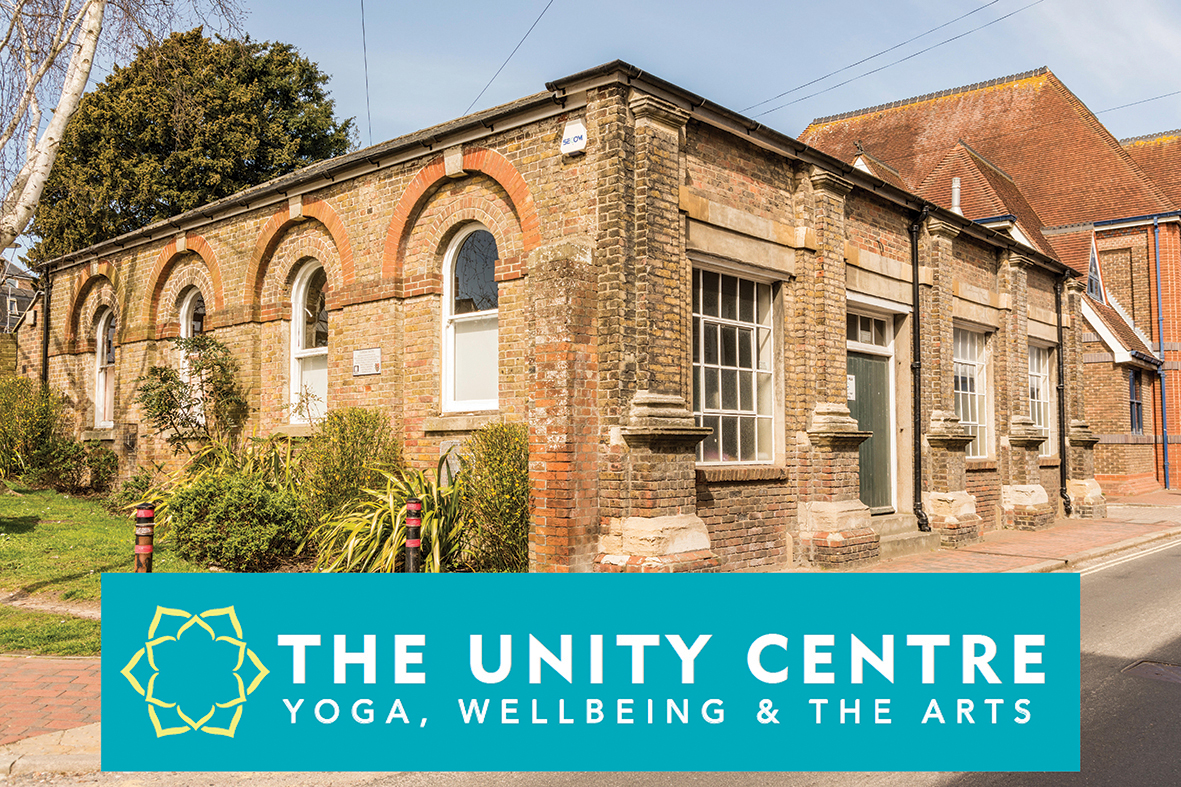 Firstly, a huge thank you to all our wonderful supporters! We're well into our campaign, having raised more than 5% of the funds already.
We also had a successful and positive public meeting at The All Saints Centre, just 2 doors along from the Turkish Baths on Friar's Street in the heart of Lewes, on Saturday. It was a glorious day, so we really appreciated all those residents and supporters who gave up their precious time to come and find out more.
Organised and attended by Lib Dem Councillor Will Elliot and Green Councillor Jo Carter, we presented our vision and plans for the building. The positive reception we got for the Centre was wonderful and the group discussed some of their concerns around parking (a Lewes wide problem) and the Councillor agreed to take this away and set up a separate discussion around how to make parking on and around Friar's Walk easier for residents and visitors alike. We fully appreciate and support these concerns and shall also discuss this directly with the Council ourselves.
Over the course of the week, we've also have some great questions from the community:
Why are we crowding to open the Centre?:
We feel confident that we will raise enough to open The Unity Centre.
The council is funding most of the basic functional building renovations, which we are committed to contributing to as a long-term tenant. We already have private funding established to support much of our vision, but there are elements of the final build that we don't have funds for such as hoists for severely disabled people, specific therapy room equipment etc, that would make this Centre inclusive for all able and less able-bodied people.
We would love to be able to open the doors with the full vision 100% ready and complete. Crowdfunding is a wonderful way of us joining forces so that we can achieve the very best that we can – ensuring that those who often cannot receive support are enabled to by fellow community members. If we do not reach our target amount then it may lengthen timescales of the renovation and the final facilities, which we would rather avoid as we do not want to exclude anyone due to the access/equipment not being ready on the first day.
The community petitioned for a community venture to take on the building, rather than a chain or restaurant. Our community ethos was one of the reasons that we were awarded the venture. It means that we don't have the backing that many large corporations do, but we are incredibly busy in obtaining donations, investments and grants to supplement our own investment. We are a small, independent group of passionate people trying to make some positive change.
Will you be paying rent for this building?:
Yes, this was all agreed as part of our proposal process
Do you have a timetable for the refurbishment?:
The total renovation for the building is dependent on when the council can start their share of the structural works.
We are targeting the Centre being open early 2018, but of course, as with all building projects, this may well be subject to change.
Are we a Brighton business?
Our existing studio is based in Brighton, but Sevanti, Unity's founder and director, has been a resident of Lewes for more than 7 years.
Other team members and core teachers and therapists are also happily living in Lewes. We love our town and have been looking for premises like this for many years, so that we can share our services closer to home.
Are our services going to be affordable for all?:
It is our intention to, yes. It's one of the core parts of our vision for this Centre and we are committed to our classes being affordable and accessible to as many people as possible, whilst operating from a business model which can sustain itself long term.
We regularly run 'Community Yoga' classes from our Brighton Studio, Massage 'Affordable Clinics' and have offered discounts and payment plans.
We are aiming to providing treatments, classes and courses that are affordable to as many as possible. Some of these concessions are built into our business plan and supplementary aspects will be dependent on the long-term funding that we will be working hard to obtain for specific needs.
Are you a registered CIC yet?:
We are in the final stages of becoming a CIC, a process which we were able to specifically instigate upon our 'Unity Centre' proposal being successful and will keep you updated on our progress through this process.
Thank you for reading! Stay tuned to our blog, website and social for more updates! If you have any more questions, please email them to us on
unityschool130@gmail.com