Our grant-aided projects
Our goal is to help everyone have access to wellbeing activities regardless of age, disability, status, family or financial situation.
Unity Floatation Therapy project
Thanks to National Lottery funding we are able to provide free floatation therapy programmes to eligible members of our region and communities who are living with or experiencing physical disabilities, certain chronic difficulties or chronic mental health challenges, together with key health, emergency and care workers.

New in 2022, we're pleased to be able to provide this free, eight-week course of regular yoga relaxation, meditation, self-care and two saunas for women who have experienced physical and domestic abuse, thanks to funding by The National Lottery Awards for All and Safer Communities Eastbourne & Lewes District Partnership.
More …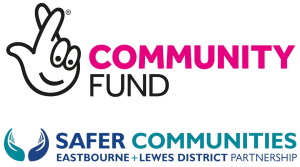 Sixty5+ is a Unity Centre initiative to provide free therapeutic support sessions to people aged 65 and above, thanks to funding kindly provided by the Sussex Community Foundation. The support we offer comes in two forms:
regular live music sessions for small groups of people living with dementia
one-to-one therapy sessions
In some circumstances we're also able to help with transport costs when attending sessions.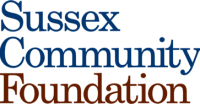 Unity Bespoke Holistic Lifeline Covid project
This project ran from October 2020 to spring 2021, providing therapeutic support to those with learning differences or physical disabilities and those at high risk from, or affected by, Covid-19 and Long Covid, together with physical, emotional and mental support for key workers, including NHS.
The support covered a wide range of services associated with the Unity Centre, as diverse as, for example, therapeutic yoga, breathing, art therapy, music, psychotherapy, floatation therapy and massage … among many others.
The Unity Bespoke Holistic Lifeline Covid Project was funded by a National Lottery Emergency Covid-19 Grant between October 2020 and April 2021 and a smaller version was then funded by Awards for All, with our thanks to the National Lottery.

Project For Children In Adopted & Foster Care
From 27 February 2020
A year long project for children under 12 who have been adopted or are in foster care.
12 children will be divided in to 3 groups and will receive an hours yoga & meditation class (4 children in 3 groups).
These classes will run bi-weekly for 1 year.
Mondays 4 – 5pm and Thursdays 3.30 – 4.30pm & 4.30 – 5.30pm.
Plus, there will be 6 x 2 hour sessions (every other month) for all of the children to come together for a 2 hour session of Yoga, Art or Music on alternate months on Fridays 3.30 – 5.30pm.
During this time, the Parents will also receive their own meditation, sharing and yoga session.
If you are interested to benefit from this project please get in touch.
Stroke Club Project
From 19 March 2020
A year long project for those who have suffered a debilitating stroke.
14 people will receive a 2 hour session on alternating Thursdays (10.15am – 12.15pm).
10.15 – 10.45: Arrival, refreshments and activities with Group Leader Peter and Assistant, Outi
10.45 – 11.15: Chair Yoga & Relaxation
11.15 – 12.00: Music / Art / Chair Massage
12.15: Lunch on site in the Soul Soup Café
We are very grateful for SCF and Chalk Cliff Trust for their contributions towards this project.
If you are interested to benefit from this project please get in touch.
Future Project Goals
Support Group For Teenagers
Project For Children With Learning/Behavioural Difficulties
Yoga and Mindfulness For The Deaf Community
Yoga With A Difference – a project and training to support those with PMLD and neurological conditions
Our funding bodies
The Unity Centre is indebted to the following for their grant funding that enables us to run these community projects that are so important to us. We would like to thank:
Chalk Cliff Trust
Safer Communities Eastbourne & Lewes District Partnership
Sported
Sport England Emergency Covid-19 Fund
Sussex Community Foundation
The National Lottery
And our Unity Centre members, as a percentage of membership subscriptions is used to support the centre's community work.
The Unity Centre is a not-for-profit CIC.