Week-long retreat 2024
Coming soon - Updates on the week-long retreat to Faralya, South-West Turkey, May 2024.
In April 2023 we celebrated 25 years since we started our annual week-long retreats in Turkey by returning with Sevanti to where it all started, the beautiful village of Faralya. For updates on the 2024 retreat, please register your interest with Lu by emailing school@being-in-unity.com

Our trip to the beautiful Faralya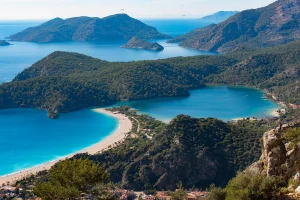 Thank you so much to all who joined the incredible trip this April 2023. Read on for testimonials from those who formed this amazing group.
25 years ago, our love affair with Turkey as the home of our highly esteemed yoga retreats began in the beautiful village of Faralya, famous for its houses and gardens cascading down towards the renowned Butterfly Valley. It's drawn us back many times and this year we marked our anniversary by returning to where we began.
Spacious, elegant rooms and private balconies with breathtaking Mediterranean and sunset views made this year's choice of accommodation, the luxurious Highclere Hotel and Spa, the perfect place to escape, relax and rejuvenate your mind, body and spirit. It was the ideal complement to our programme of yoga and so much more.
Individuals, couples, friends and families were all welcome on this half-board retreat, with activities to suit everyone. For those without children, there's plenty of opportunity for peace and serenity.
Read on for much more information. Or if you have any questions or would like to reserve your place(s) now, please contact us.
"I've recently returned from the Unity retreat in Faralya, Turkey – what a hugely nurturing, restorative, and uplifting experience! It's clear that Sevanti poured her heart and soul into the retreat, not only through her insightful yoga classes but also through her treatments, her knowledge of the area, connections with the locals and warm interactions with participants and staff at the retreat venue. The location, nestled below the beautiful hills of Faralya, was lovely with views down to the sea. The retreat attracted a wonderful group of people who I enjoyed spending time with but also allowed space for solitude if that's what you needed. So many highlights! A boat trip to coves and swimming in the clear blue sea, an outdoor massage, lots of dancing and conversations with like-minded people, and time and space to dive deeper into my yoga practice. I would wholeheartedly recommend Sevanti's retreats to anyone and hope to join the next one!" Katie, 2023 Faralya retreat
A flavour of Unity retreats
Filmed at a previous retreat location
Summary
When: Monday 3 April – Monday 10 April 2023
Where: we're returning to beautiful Faralya, about 15km south of Ölüdeniz, and staying at the luxurious Highclere Hotel and Spa.
Yoga styles: Unity Yoga, the core of our morning classes, is a deep, meditative style of yoga – flowing, restorative and organic. There are also afternoon workshops in Unity Partner Yoga and yoga nidra, as well as Open Floor dance, meditation and pranayama, restorative yoga and partner massage.
Suitable for: everyone is welcome: all ages, abilities, levels and backgrounds, whether individuals, couples, friends or families.
With children: for 6-12 years old we're offering a kids club.
Without children: there will be plenty of opportunity for peace and serenity.
Inquiries for 2024! If you have any questions or would like to register your interest for next year's Turkey retreat please contact us.
About our Unity yoga retreat
A peaceful location with luxury accommodation and breathtaking views over the deep turquoise Mediterranean and pine-lined coast will allow you to fully immerse yourself in the week-long retreat.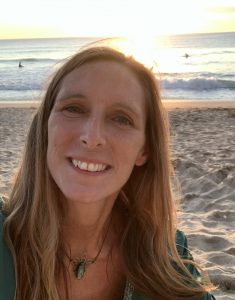 The retreat is led, as in previous years, by Sevanti, the founder of Unity. You can read more about Sevanti here. Sevanti has been leading retreats in Turkey since 1998 – more than half of them in our 2023 destination of Faralya, where she has a close relationship with many local people. Each retreat is bespoke to the group's and individuals' needs.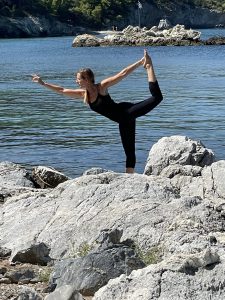 Breakfast and dinner are included, all delicious traditional Turkish cuisine which we eat in the shady outdoor area overlooking the sea. This year's stay is half-board, giving you flexibility and the opportunity to explore the nearby areas. (There are options for lunch in the hotel and locally.)
There are a variety of activities available on site: cycling, boat trips, trekking, swimming, hiking and much more. A group boat trip is available on the Friday and the hotel boasts its own hammam (Turkish bath).
Excellent treatments contribute to the overall deep relaxation and guests are encouraged to enjoy as much time alone/together as they wish. The emphasis is on each individual feeling supported to receive whatever it is that they need that week – fun and refreshment, deep rest and rejuvenation or inspiration and clarity.
The overall ambience is very special – this particular location is both tranquil and relaxing, walking distance from the village centre as well as directly overlooking the Mediterranean sea.
"Thanks so much to you Sevanti you have literally changed my life around and got me back on track with yoga. Gibril asked if I had booked for next year the other day and so as soon as we hear the details I will certainly try to book again." – Sheenan
About the Highclere Hotel and Faralya
Highclere is a luxury hotel and wellness centre resting on the coastal hills of the Faralya region above the crystal waters of the Mediterranean. The village of Faralya is one of four local hamlets on the Lycian Way, with houses and gardens cascading down towards the stunning Butterfly Valley and not far from the Kabak valley with its picturesque, panoramic beach. It is about 15km south of Ölüdeniz and 30km south of Fethiye. Easter is a wonderfully mellow time to visit as there are not many tourists around so there will be plenty of time and space for simply relaxing and soaking in the atmosphere and all the beautiful flowers in bloom at this time of year.
We are so pleased to share that the elegant hotel will be exclusive to our retreat and features four pools – the Infinity pool of dreams, the relaxation pool, the rooftop glass pool and the swim-up bar – all with stunning sea views, as well as terraces, private gardens, plenty of shaded and sunny areas to unwind and switch off and its own hammam (Turkish bath), sauna and, salt cave. It's the perfect place to escape, relax and rejuvenate your mind, body and spirit, and the ideal complement to our retreat programme.
The area offers plenty of exciting activities if you'd like to explore a little. It is renowned for paragliding, people visit just for this and there is horse riding, walks along the Lycian way, and lovely and rustic beaches nearby like Kabak. The stunning Ölü Deniz is just a 20 minutes' bus ride down the mountain and there you will find its lagoon, beach, restaurant, and cafes. Butterfly Valley and the waterfall you'll find there is another beautiful place to visit (by boat).
Bedrooms are spacious and each has its own private balcony with wonderful sunset and sea views. And while a yoga retreat invites you to slow down and go off-grid, wifi and in-room entertainment are provided. Double and twin beds are currently available: please specify your preference. Single rooms are available for a supplement.
We've found that the local people are eager to please, authentic, calm, relaxed, fun and playful and thoughtful. They work hard and offer heartfelt friendship to our groups. We really feel very cared for and nothing is ever too much trouble.
You can also find more photos of the location and venue here. And if you have any questions about the accommodation or location, or any aspect of the retreat, or if you're ready to book, please contact us today.
Venue address: Faralya Mah. Kizilcakaya Sok No. 138 Faralya / Turkey
The yoga
Our yoga classes, led by Sevanti, are for all levels of yoga experience.
Unity Yoga – We welcome the day with this 2-hour class before breakfast. Unity hatha yoga is flowing and restorative, taking you on a journey through asanas, breathing techniques and yoga nidra (deep relaxation). The class will begin with relaxation and meditation, with specific pranayama techniques to increase vitality, relax and clear the mind. We gently warm up the body and flow through a series of backward and forward bending, twisting and lateral movements, inversions, balances and standing poses.
Unity Partner Yoga™ – During your week there will be the chance to experience a Unity Partner Yoga™ workshop. This is a fun way to connect: through joint asanas, meditation and relaxation practices we can access a sacred peace and stillness from the trust and support of another.
Yoga nidra – On one evening at 9pm we will end the day with this deep relaxation in the warmth of the Turkish air.
Open Floor Dance – Mindful movement is a deeply restorative, invigorating and empowering practice. There are no set steps to learn or expectations: the movement journey is inspired by tuning into our inner resources such as grounding, centering, activating and settling, and spacious awareness, to name just a few.
Workshops
In addition to yoga, you will also have the chance to experience a 90 minute afternoon workshop in acupressure massage and energy work.
Treatments
Over the retreat, Sevanti will be offering Reiki, Reiki & Crystal healing, Holistic oil massage, Deep tissue and a combination of all. There will be opportunity to book in advance, or upon arrival if you'd like a treatment. These will be for a cost of 60 Euros.
In addition to this, Highclere hotel offers a hammam (Turkish bath) which is included in your stay and a sauna/salt cave bath which is available on selected days, along with lots of additional treatments which you can see here: https://www.highclerehotelandspa.com/holistic-spa-wellness-treatments-and-packages/
"It lived up to every expectation & more with fabulous informative & compassionate yoga classes with Sevanti every morning. The whole week was truly uplifting, restorative, relaxing and of course fun, plus I thoroughly enjoyed meeting new wonderfully inspirational people." – Sarah Willett
Kids Club
For 6-12 year olds we're offering a kids club run by the lovely Carla Williams, an old friend (and former student) of Unity. Carla will offer a variety of activities for the children, to include:-
Children's yoga classes
Children's meditation sessions
Make-and-create classes
Activity sessions, sports-based
Splash pool sessions (for children who can swim at least 50 meters)
Games/colouring/wordsearch
Dance
Cheerleading
Musical Theatre workshops 🎭
all in a safe structured environment, giving you the opportunity to immerse yourself in the classes or relax and enjoy time to yourself, knowing your child is looked after and enjoying fun activities.
The club will run regularly during morning yoga (7.30-9.30am every day but Friday) and again mid-morning on Tuesday, Thursday and Saturday.
About Carla Williams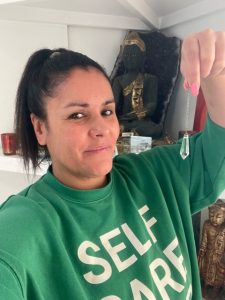 A qualified teacher, Carla is the former principal of The Academy of Future Stars Theatre School which she ran for 15 years, teaching 2-17 years. She's also former family activities manager for BH Live and David Lloyd Club, where she managed a variety of children's classes while parents took part in adult classes and found time to relax.
Carla then moved into dance and fitness teaching, building on her earlier experience as a dancer and choreographer, and then trained with Sevanti, at Unity, as a yoga teacher, which she now practices and deepens with further training.
As well as a PGCE certificate in education, Carla holds a IYN (international yoga network) teaching diploma and yin yoga certification.
When Carla is not teaching yoga and dance she loves swimming, walking her dog on the shore-line and reading.
Carla has made a video welcoming families with more info on the Kid's club – view this here
Please note
Running of the kids club is subject to minimum bookings and will be confirmed ASAP.
If you have any questions about the kids club, please contact us.
The food
Breakfast and dinner are prepared for you throughout the week, offering good local gourmet village-style food. The Friday is a day of rest and exploration. If you choose to take the boat trip with the group a delicious meal will be prepared on board (fresh fish available). If you decide to walk into the mountains or visit other parts of the area there are a variety of locations in the vicinity where you will be able to buy food and snacks.
A vegetarian option is also available upon request during booking, other dietary requirements and allergies are also taken into consideration.
"What a fantastic week! A totally pleasant family atmosphere. Sevanti is a very knowledgeable and supportive yogini, providing guidance and encouragement throughout our practice. A deep practice, the yoga built up in difficulty as the week progressed. The partner yoga was very special indeed, as was the yoga nidra and yoga under the stars. Faralya is an idyllic location away from the tourism and the hosts very hospitable, providing totally lovely food that catered to my dietary requirements (vegan). The boat trip was fantastic; the Turkish bath was a fun soapy indulgence; and Lawrence is a very capable massage therapist. I definitely recommend the paragliding, if you dare! It's one of the best in the world and an experience of a lifetime. All in all the holiday was very good value for money. I've made some wonderful memories and met some special people with whom I hope our relationships endure." – Neil Milton
Schedule
Below is a sample day schedule for the 2023 retreat:
7.30am – 9.30am: Unity yoga; kids club (except Friday)
9.30am: Breakfast (8am Friday, before optional group boat trip)
11.00am – 1.00pm: Kids club (Tuesday, Thursday and Saturday); optional treatments
5.15pm – 6.45pm: Afternoon workshops
7.30pm: Dinner
Cost
Adults 18 yrs and over: £665
Teens 13-17 yrs: £600
Children 6-12 yrs: £325
Children 0-5 yrs: free
All prices are for 7 nights half board (breakfast and evening meal), room sharing. These prices do not include flights, airport transfers, travel insurance or optional extras. The single room supplement is £75.
Teens who wish to join afternoon workshops (note this does not include morning classes) can do so for a single payment of £50. This will give access to as many or as few of the classes as preferred.
Kids club
For 6-12 year olds, our kids club will run during morning yoga and for three mid-mornings (subject at the moment to minimum bookings). The cost for the week is £260 for single child or, for two or more children in a family group, £240 for each child.
Transfers
Airport transfers per person are from £20 return but can be more, depending on the number of people travelling together. Two people together is £40 each, return.
Insurance
Prices do not include travel insurance. Guests must ensure they arrange their own travel insurance before departure.
Booking
To reserve your place, we require a 50% deposit and the balance must be paid by 1 March 2023. Deposits are non-refundable after 15 February 2023.
TO BOOK YOUR PLACE OR FOR MORE INFORMATION PLEASE CONTACT US TODAY.
Flights
Flights are to/from Dalaman (DLM). To find prices and to book we recommend looking on Skyscanner to compare prices.
Flights are available at a much more affordable price than we would normally see, very sadly due to the devastating Turkey -Syria earthquake. If you require transfers from the airport we will try and group those traveling at similar times together to lower transfer costs. Below are the flight options we would recommend
"I was lucky enough to win the yoga retreat to Turkey. I would do it again in a heart beat and am already making plans to do it again next year. The entire experience was magical. Sevanti is one of the best yoga teachers I have the pleasure of meeting. She is thorough and she is also able to read the energy of the class perfectly. Every yoga session with her left me feeling energised and balanced. She is also incredibly knowledgeable and has many years of experience. The location was absolutely beautiful. The beach was moments away and was a daily adventure. The family who ran the retreat were the warmest and most sincere people who went above and beyond for their guests. It felt like it was a home away from home. The food was fresh and delicious. I felt very blessed to have this experience and feel rejuvenated and healed. I would like to thank everyone at Unity for the experience and cannot tell you how wonderful it was for me to be able to share the week with Sevanti and all the other wonderful people I met." – Tessa Syme
Contact us about the retreat
Please complete this simple form and press SEND. We'll get back to you as soon as we can.
Afterword
As the people and families of south eastern Turkey and northern Syria face the devastation and sad loss caused by the recent earthquakes, our thoughts are with them and our hearts go out to them. After much soul-searching and a request from our friends in Faralya not to withdraw our business because of a tragedy 1500km away from them, we have resolved not to change our plans for this retreat. We will be making a donation to the aid agencies working on the ground in Turkey and Syria and encourage others to do likewise.