Our Online Platform
We are delighted to bring you our new UNITY ONLINE PLATFORM where you can link up with wonderful yoga, pilates, martial arts and dance classes, enjoy live zoom classes together as well as FREE 'Light Bites' from our teachers and therapists featuring self-massage, nutrition, meditation and more.
How To Access Our New Online Platform
We're thrilled to announce the launch of our new UNITY ONLINE CLASSES, view our WEEKLY CLASS OVERVIEW HERE and BOOK A CLASS HERE.
Online ANYTIME classes are included for those with a Membership or you can use your Class Card or drop in for a minimum donation of £5.
We also have FREE (for everybody) ~ 'Light Bites' which are 10 – 20 minute sessions on a variety of helpful supportive topics and scattered throughout the weekly timetable.
AND we have Live Zoom sessions which are donation based
It's super easy to access these classes. All you need to do is:
Log into your online account with MindBody
Sign up for the online class you want to take
Once you have signed up for an ONLINE class OR a FREE LIGHT BITE (these are pre-recorded class/session), you will receive a separate email with the link, you can take this class at your convenience ~ as many times as you like! (please be aware you may not receive this email for several hours after the class time).
You need to sign up for our Live Zoom sessions at least 30 minutes before they start and you will get an email with the invite 30 minutes before it starts (you will need to download the Zoom app in advance and you only need to do this once)
Our usual membership is £50 and we really appreciate it if you are still able to continue to pay this as it is one of the life floats we need to be able to continue in the future. If you are able to stretch to £50 then we'd like to offer you a thank you by popping a weekly free zoom class in your account if you feel you would benefit from it. Please email reception@being-in-unity.com if you would like to receive it.
We also recognise that this may be difficult for some of you in these times, so we are offering a £30 option which gives you unlimited online access excluding zooms. Please email us at reception@being-in-unity.com to find out more.
And don't worry if you miss a class, you can reach out to reception (reception@being-in-unity) and we can give you access to any previous classes.
Please see our Timetable here.
Right now, although we need to be separated, we are still together by the power of thought, heart, and of course, technology.
Please watch Sevanti's video introduction below where she highlights the importance of listening to your own body, working at the speed you personally need and adapting the set movement when necessary. You may need props like bolsters, blocks and eye pillows.
Private Sessions with Sevanti
Unity Yoga or Reiki Healing
–
Each session is for 75 minutes and is £45 payable in advance.
Please email reception@being-in-unity.com to book.
–
Reiki Healing
                                                                           –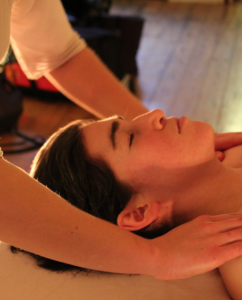 –
Sevanti has been teaching Reiki since 1998, offering hands
on and distant healing for over 20 years. Sevanti has
trained thousands of people in Traditional Reiki as
she continues to find the benefits of natural energy
–
A distant healing session will involve a live zoom session,
whereby an initial chat will cover the usual consultation
questions about health & well being. The discussion will clarify
the aim of the session, how you would like to feel at the end
of the Distant Reiki treatment.
–
Sevanti will then lead you through a Yoga Nidra relaxation
(a meditation and physical relaxation journey), including an
opportunity for affirmations if required. You will then
continue
to relax (with the video camera on or switched off,
your choice) throughout the session. Sevanti will play
music for you if required
and will close
the session with cymbals and a gentle
talk back from the meditation. Again, affirmation and 
gratitude will close the session, plus further suggestions
of how to integrate the practice into the
rest of the day and days ahead.
–
The purpose of these distant healing sessions, is to offer a
beautiful place of deep rest, feeling the presence of high
vibrational energy enveloping your body to
bring a sense of calm, presence, grounding and peace.
The meditation brings
stillness and an
opportunity to connect with profound spaciousness
and a sense of self; a welcome pause from
thought into the world of sensation and bliss.
–
Unity Yoga Sessions
–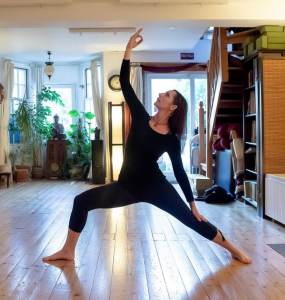 –
 Unity Yoga is a deep and meditative flow. It is an enquiry into organic, natural movement; moving inwards through focused awareness to then open outwards into a spectrum of authentic yogic postures with sensitivity and strength. The heart of this practice is about 'being with oneself', letting go and enjoying the process of unfolding rather than judging or forcing. We establish our practice through the recognition of our miraculous, intelligent body and mind, therefore moving naturally and uniquely to our personal form and personality.
Testimonial from a Reiki Client of Sevanti's:
–
Sevanti's reiki treatment was amazing.
Her way of gently warming me into the therapy room
and slowly helping me settle into a calming mode,
open to receive.  Feeling completely held and looked
after before during and after treatment.
Her ability to attune to my own body and
provide what my body needed 
It felt very deep, powerful and peaceful 
Highly recommended
STAYING AFLOAT AND WHAT IS A CIC?
By choosing to sign up to our membership you are helping to ensure that the Unity Centre Lewes can continue and therefore that we will also be able to continue to support the vulnerable and marginalised members of our community who will need our support more than ever when we re-open.  This is at the heart of our mission and the reason we opened in the first place and it will be needed more than ever before when this is over.
–
A CIC (Community Interest Company) is a not for profit organisation which means that by definition we are not a commercial private business. Instead, we can raise funds as well as direct profits into our specialist projects. However, we are not a full charity so cannot access some of the government initiatives announced last week for charities.  Therefore we ask for any support from the bottom of our hearts as we are in turbulent times and doing our very best to stay afloat for our community.
We also have a 
donation event page
which is a virtual event to support our centre and our teachers over the next few weeks as we work hard to keep creating Community and Connection for each other.
Insurance With Online Classes
There are many debates regarding the safety of online classes. I recognise the importance of our community remaining connected during these challenging times and am aware that many of our visitors feel uplifted, reassured and more restful in body and mind after participating in one of our online sessions.
–
We are a not-for-profit CIC, so this online platform will share any profits with the wonderful Teachers taking part. As with when our premises are open, we utilise any extra funds to support our specific projects (eg Yoga Therapy for participants whom have suffered a stroke or for cared-for children). Therefore, our motive has never been of surplus financial gain.
–
Whilst responding to public requests, we are offering this service to fulfil a need for connection, exercise and most of all an opportunity to find a place of calm and centring within. For some, this is a lifeline when home alone for weeks on end.
–
Our priority is always safety and wellbeing and this is even more important online.
–
We have checked our Teachers and Facilitators carefully to ensure that they all hold the necessary certification, insurance cover and experience. We ensure that our Teachers outline any physical safety guidelines at the start of the class and throughout, offering variations and modifications when necessary due to certain challenges/ illness or injury. We also offer an introductory video explaining to only do what feels comfortable and safe for your body and needs.
–
We also ask a series of screening questions on our website and on the MindBody software, which is sent out prior to any class download. We ask that you please contact us if you answer 'Yes' to any of the questions and we shall happily give you any support, advice that you may need to practice safely.
–
An online class is never the same as the necessary human contact and we long to meet our much-loved community as soon as we are able. Technology allows us to reach out and offer our service to you at home, whilst we look forward to seeing you in person as soon as we possibly can.
A body of health & strength, mind with all clarity & calmness, intellect as sharp as a razor, will as pliable as steel. Heart full of love & compassion, life full of dedication and realisation on the true self.
Sw Satchidanand