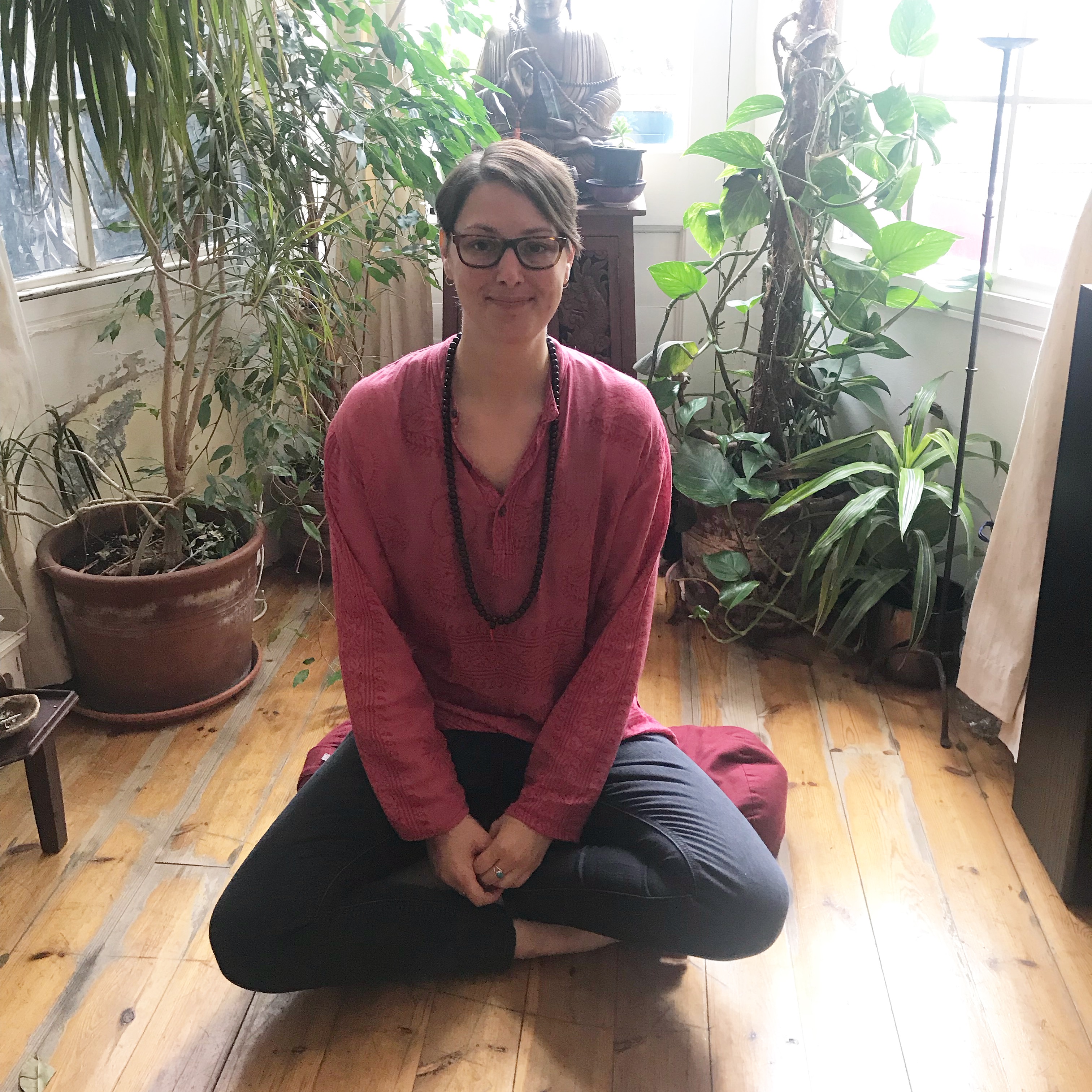 CLASS(ES) TAUGHT & A BRIEF EXPLANATION OF WHAT YOU TEACH: Beginners Meditation and Mindfulness Monday evenings 7:30pm – 8:15pm. My classes are aimed at those with rather little or no previous experience and includes posture, relaxation, breathing and other meditation essentials.
HOW LONG HAVE YOU BEEN TEACHING AND HOW DID YOU GET STARTED?: I am a new teacher and I started because I wanted to share with others the many benefits of meditation. My personal meditation journey started many years ago when I discovered Buddhism. In my classes I aim to make meditation accessible and applicable to daily life.
WHAT DO YOU PARTICULARLY LOVE ABOUT MEDITATION AND HOW HAS YOUR DISCIPINE BENEFITED YOU PERSONALLY?: One of the things I love most about meditation is that you can practice it anywhere and in almost every situation. Meditation has helped and continues to help me to sleep, deal with stress and other negative emotions, it also helps me see things more clearly and to respond instead of reacting.
WHAT/WHO INSPIRES YOU?: Lots of different people inspire me for different reasons. I am inspired by his holiness the Dalai Lama, 17th Karmapa Ogyen Trinley Dorje and Choje Lama Yeshe Losal Rinpoche who I have had the pleasure of meeting and have attended his teachings. I am also a huge fan of Tara Brach and her teachings inspire my own style of teaching.
WHAT CAN SOMEONE EXPECT FROM YOUR CLASS AND WHAT MIGHT THEY TAKE AWAY WITH THEM ?: They can expect a friendly and relatable class where mediation is broken down into 'bite size' sessions and I offer lots of practical tips so that attendees can begin a regular fruitful meditation practice.
WHAT DO YOU LIKE DOING WHEN YOU'RE NOT MEDITATING? I practice yoga, I love reading and run a spiritual book group, I enjoy beach walks and cups of tea.
WHAT'S YOUR FAVOURITE INSPIRING QUOTE?: "To tame ourselves is the only way we can change and improve the world. " – Choje Lama Yeshe Losal Rinpoche
Rachel will be offering a taster session at the Unity Open Day on 30th June from 4.30pm – 5pm.
Twitter: @racheldalgarno
Instagram: @racheldalgarno
Facebook: @rdalgarnoholistics