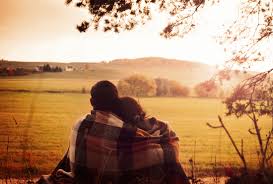 I am a tactile person, I grew up in a loving household where it was natural and comfortable to express our affection for each other in a physical way. Now, as an adult I view myself as an expert hugger and a professional cuddler.
Of course, knowing that not everyone has the same personality traits or the same family experience, I am aware that we all differ in how much closeness we like and can accept in our life. Moreover, with the stories shared through the #metoo campaign and similar disclosures, of past sexual abuse, it is clear that many of us have suffered very unwelcomed events of touch. This makes working in the arena of physical touch a sensitive issue with many layers.
I would love to simply say that we all need more physical touch in our lives, and whilst I do advocate that both personally and professionally it is first vital to state that before we encourage or invite more touching we first need to work on identifying our own boundaries and become better at recognising and communicating our needs clearly.
In order to do this I believe we have to "get back in touch" with the sensations and messages of our bodies. Ironically, of course, one way to achieve this is through finding and valuing the limits of our physical selves. An excellent initial reason for having more hugs and cuddles, but what are the other four?
Physical benefits of hugging
Research from the Touch Therapy Institute provides overwhelming evidence that touch benefits us in remarkable ways. Touch lowers blood pressure and cortisol levels, effectively reducing stress. When we are engaged in touch, our brains produce more serotonin and oxytocin. Both of these chemicals make us calm and happy – providing a natural feel good effect.
Intellectual (mental) benefits of hugging
The research also suggests that without adequate physical touch as children we experience language and intelligence developmental delays. These advantageous effects on the brain continue into adulthood by helping you rest and sleep better, improving your ability for attention and focus, the calming influence of a hug can benefit memory or concentration problems.
Emotional benefits of hugging
By being held by another and gradually relaxing any physical tension people report that they feel supported, safe, valued and appreciated. We are a social species, and despite much of our cultural conditioning we have an instinctive desire to belong to the tribe or the group. A hug goes a long way to meeting that need by creating and reinforcing personal bonds.
Spiritual benefits of hugging
What is the goal of many spiritual practices? Greater peace, sense of freedom, increased love and joy? In my experience all these qualities plus many more can be gained through an extended hug. When we drop our social masks, and expectations of ourselves and others, when our barriers dissolve in the warmth of love and compassion, a natural state of well-being arises…for me this is the ultimate benefit of hugging.
My name is Helen Thatcher and I launched Holding for Healing – Loving Touch Cuddle Therapy in 2016. I am offering a six week Nurture Nest – Women's Circle at Unity Studio starting on 17th May. The evenings are designed to give you space to relax, let go and receive the nourishing benefits of being supported and experience the deep sense of nurturing that occurs when women come together in community.
www.helenthatcher.com
You can find out more on the Teachers' Page here