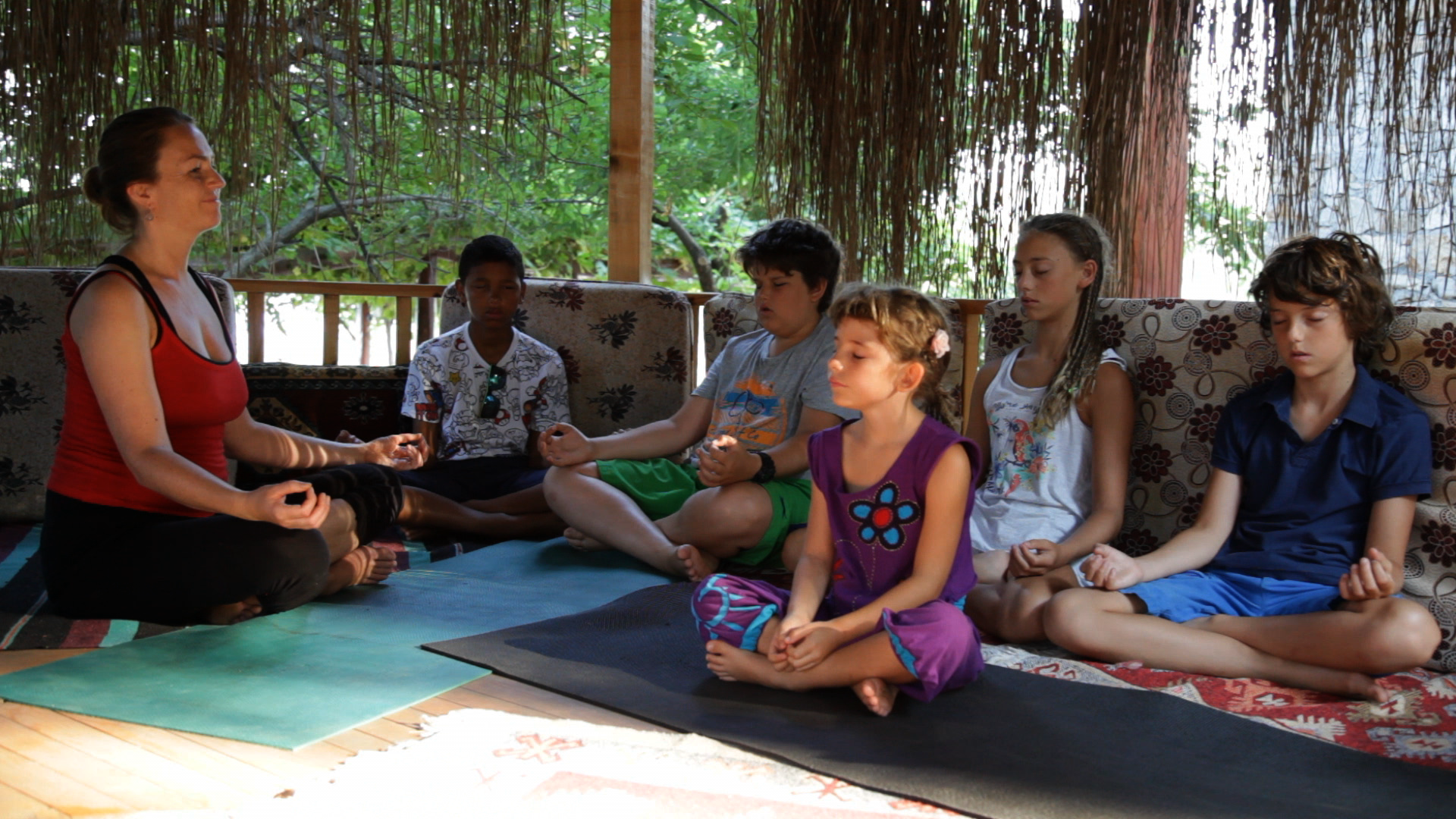 Have you wondered why so many primary schools have incorporated yoga into their PE curriculum?
Today children have less time for unstructured play and outdoor playtime and spend more time behind screens. Even the digital giants have recognised that tech distractions overstimulate children and cause shorter attention spans.
Consequently, children do not know how to cope with being bored and lose connection with imaginative play. What's more, they can become unsettled, overwhelmed, anxious and irritable.
And that's not all.
According to a report by Public Health England, four out of five primary school children do not get the recommended amount of exercise, at least 60 minutes of physical activity every day.
And, in 2016/17, the NHS reported, one in five children in Year 6 and one in ten children in Reception were classified as obese. More worryingly, according to the Mental Health Foundation, one in ten children aged five to 16 is affected by mental health problems.
Shocking, isn't it? So you can see why schools are turning to a tried and tested body and mind practice, to help children deal with modern life.
The point is this. Yogic movement and exercise improves physical fitness and supports the cardiovascular system. Thereafter, yogic breathing rejuvenates and harmonises us internally.
Elsewhere, yoga increases children's understanding of the importance of good diet, rest and exercise.
What is yoga for children?
The word 'yoga' comes from the Sanskrit term 'yuj' and is often interpreted as a 'union' of physical and spiritual wellbeing. Also, the way that we connect with each other and the world around us.
A typical yoga practice features:
Physical postures (asanas) to strengthen, release and integrate different parts of the body. Physical postures can both energise and relax children, as they cause blood to flow and muscular tone to unwind. Yoga postures and mindful movement improve flexibility, coordination, spatial awareness and posture.
Breathing (pranayama) calms the mind and boosts oxygen levels. When children are nervous, they're advised to take a deep breath. Why? Because your breath is connected to your nervous system and when your body is stressed it defaults to a 'fight or flight mode'. Show children how to gain an effective relationship with their breath, and they'll have a lifelong tool for managing stress.
Meditation clears the mind. For this reason, meditation helps children to focus, centre themselves and manage distractions. Beyond that, meditation allows children to reduce stress and deal with difficult emotions by helping them to release negative thoughts and face fears from a secure and more positive place. Better still, if children include a short meditation in their bedtime routine, they fall asleep faster and deeper.
In short, children who practise yoga:
Learn how their bodies work and how to look after themBuild strength, stamina and flexibilityImprove concentration and attention spansLearn how to focus and improve memory retentionLearn how to manage stress and improve their moodAre imaginative and creative, and have a keen sense of fun and play Increase self-confidence and as a result, manage school/home/general life stressHave confidence in their developing body image and celebrate their uniquenessHave a sense of self-respect and are empathetic to othersGet a better night's sleep
Outside of school, where can children living in Lewes, East Sussex access a yoga class?
Lewes District Council awarded the lease of the former Turkish Baths to a yoga and the arts community enterprise. The team behind the enterprise plan to run fun and replenishing yoga, meditation, and movement classes for school-age children.
Every child is welcome, regardless of background, age, belief, financial status, physical or learning ability.
Providing fun, a place to laugh and an easy way for children to feel happy and healthy is just one of the social and community benefits Unity Lewes aims to deliver.
Are you willing to support the Unity Lewes project? We're crowdfunding on
Chuffed
.